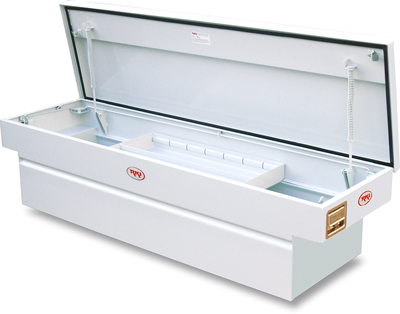 RKI truck boxes are built to withstand tough conditions.
Truck boxes are available in a variety of designs, with side-opening doors, full-length lids and double lids.
Low side truck boxes mount along the side of the bed rail with a spring assist lid opening for convenient access. Upper side truck boxes mount above the bed rail or fit any flat application.
Topper compartment boxes are ideal for general applications such as flatbeds or on top of a service body. They can be mounted on any flat surface and also come with spring assist lid openings for convenient access.
H-Series truck boxes are horizontally hinged. V-Series truck boxes are vertically hinged. Both are available in various sizes and door configurations with machine chain door stops and weather-resistant door seals.
Visit RKI WEBSITE
Dee Zee Wheel Well Tool Boxes
Specialty Series Wheel Well Tool Box With Drawers Features:
Thick Gauge Steel Exterior Shell
Protective Black Powder Coat Finish
Lockable Door With Set of Keys
90 Degree Drop Down Door Reveals Sliding Drawer(s)
Single Drawer and Five Drawer Models
Durable Black Coated Steel Drawers and Heavy-Duty Slide Tracks
Hardware Included To Mount To Truck Bed
Quick Release Mount System To Remove From Mounted Base
Fits Driver or Passenger Side
L: 20.5″ x W: 8.5″ x H: 18.875″ | Vol: 1.9 cu. ft.
Drawer Dimensions – 5 Drawer Model:
Top 2 Drawers: L: 18.25″ x W: 5.5″ x H: 1.75″
Bottom 3 Drawers: L: 18.25″ x W: 5.5″ x H: 3.75″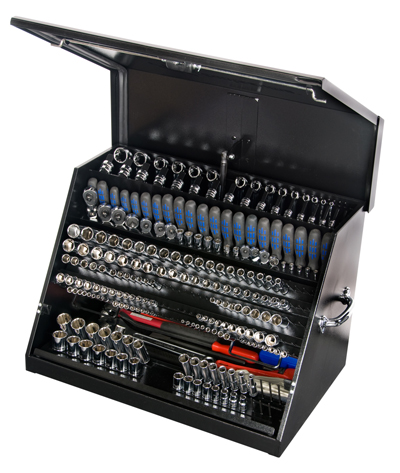 16 ga. steel construction with welded seams—no spot welding
Powder coat finish
Holds both metric and S.A.E. tools
Lid secures tools in position when closed
Locking latch secures tools from unauthorized use
Lock cylinder has double-cut keys for easier locking and unlocking
Weather stripping creates a tight seal against dust and moisture
Gas spring raises lid when unlatched for easy tool access
Sturdy side handles make moving easy
Tool inventory at a glance
Weather Guard Pack Rat Tool Boxes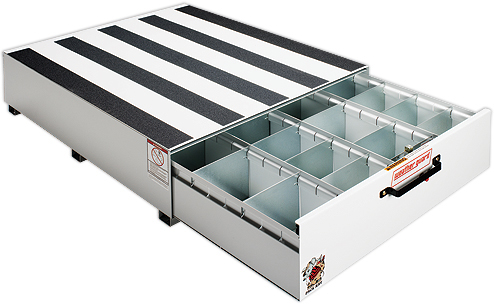 Designed for heavy loads, WEATHER GUARD® PACK RAT® Drawer Units were also designed with modular shelving applications in mind. Have your equipment waiting for you as soon as you open the door. These heavy-duty pull-out drawer units can be mounted inside the side or rear doors. They offer easy access to hundreds of pounds of tools and supplies while leaving floor space open for hauling materials or moving in and out of the vehicle.
Low-profile provides concealed and secure storage for heavy items without greatly reducing truck bed area
Reinforced construction allows material to be loaded on top of the unit
Drawer compartments are approximately 9 3/4" wide and can be divided
ONE-TOUCH® Latch System allows easy, one-hand operation
The smooth gliding roll-out drawer puts frequently needed items within easy reach without the need to climb up onto the truck bed
Drawers are weather stripped and each drawer has a load rating of 425 lbs. evenly distributed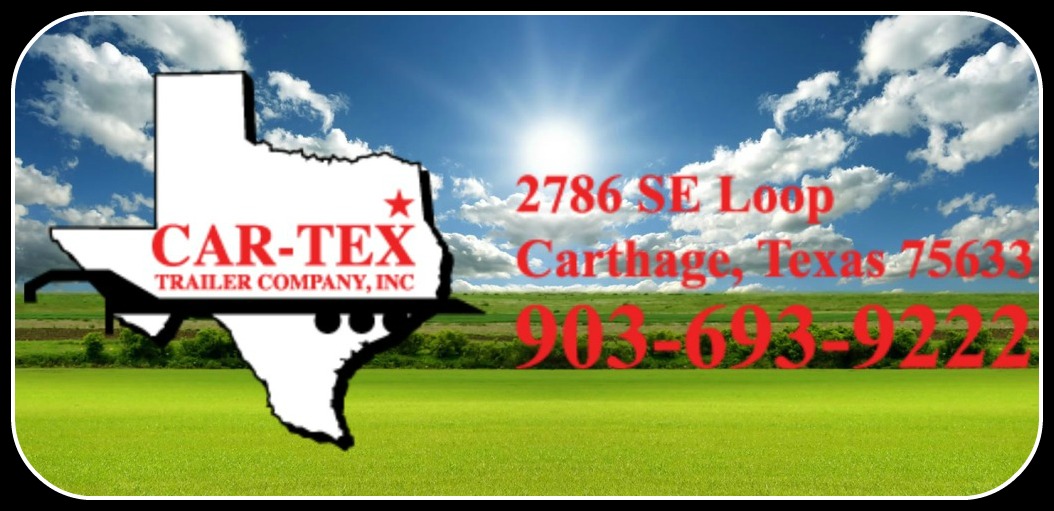 LOCATION
2786 SE Loop
Carthage, Texas 75633
Phone: 903-693-9222
Fax: 903-693-5555
HOURS
7:30 am to 4:30 pm Mon - Fri
8:00 am to 12:00 pm Sat